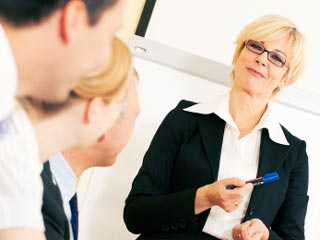 The Internal Revenue Service reminds small businesses of the many free products available to help them understand and comply with the law
More>>
From IT Insider Online

More>>

Although natural or manmade disasters aren't common, even a relatively minor disruption could grind your business to a halt. Here's what to do to ensure this doesn't happen.

Want the best mobile hot spot for all your devices? Think DIY.

This phenomenal success of Zynga is not (or not only) a matter of luck, but of carefully applied principles that Mark Pincus likely learned at Harvard and in his business jobs.

If you're an IT professional, the prospect of cloud adoption may seem like a death knell for your career, but it's not.

You might or might not "like" the man, but it's pretty hard to argue with the social media behemoth he's created. Here are five lessons you can learn from Mark Zuckerberg's success.

You can't afford to ignore the explosion in video, whether it's for conference calls or marketing purposes. Here's what you need to consider before you adopt the technology.

Real-time collaboration tools not only connect teams more effectively, but also provide considerable cost savings to your organization.

Small business accounts are under attack, and IT is the last line of defense. Here's what you need to know to outsmart cyberthieves.

The cloud offers great advantages for small and midsized businesses. But as the number of providers explodes, selecting the right one can be tricky.

If you want to climb the career ladder, you need to show you can manage projects with skill and smarts. Here's what you need to know.
Stories from Inc.com

More>>

These new developments might change how you use social media.

These new developments might change how you use social media.
From Real Small Business

More>>

Leaving tax prep to a last-minute cram session could disrupt your business in the spring. To avoid a crunch, you should prepare for tax deadlines well in advance.

Before you get involved in the bidding process, take some time to lay the groundwork for successful bidding.

If your business needs cash to move forward, you may have to resort to some less-than-ideal financing options or face the possibility of having no business at all.

Many small businesses dread it, but your end-of-year reconciliation doesn't need to hurt -- as long as you stay organized.

The financials section of a business plan is where you document the numbers and convince investors that your company is a good risk.

How much should you charge for the goods and services you sell? For small businesses, that may be the most difficult question to answer-- and also the most important.

Explaining the market for your product or service is one of the most important parts of your business plan. So do it right, even if it requires extensive research.

Insurance is one of the most neglected small business responsibilities -- and one of the most confusing. Use this guide to begin sorting through your options.

Give some thought to your company's public relations, whether you're looking to garner specific media coverage or just want to generate a general buzz about your small business.

Whether you're looking for money or simply creating an internal document, you must be able to present a clear portrait of what your company does.
INFORMATIONAL DISCLAIMER The information contained on or provided through this site is intended for general consumer understanding and education only and is not intended to be and is not a substitute for professional financial or accounting advice. Always seek the advice of your accountant or other qualified personal finance advisor for answers to any related questions you may have. Use of this site and any information contained on or provided through this site is at your own risk and any information contained on or provided through this site is provided on an "as is" basis without any representations or warranties.