Dog stabbed and burned: police & owner want to know who did it
Published: Sep. 7, 2021 at 1:18 PM EDT
WATERTOWN, New York (WWNY) - Stabbed, slashed, and burned. Police say someone's dog was intentionally harmed in Watertown and they want to know who did it.
We met the dog and his owner Tuesday. The 8-year-old border collie/pit bull mix went missing for about three days and when the owner was reunited with his dog, King, he found some disturbing injuries.
"It's like they beat him up like he owed them drug money," said Iajah Hughes, dog owner
King was stabbed in the back of the head, slashed on his side, and his tail was burned.
"I just don't want to lose him, especially not to a situation like this," said Hughes.
How did this happen? According to Watertown city police, Hughes lost his dog on August 27. Hughes says he wasn't concerned because King always finds his way home.
Three days later, King was found in a garage a few blocks away from his home and he was injured. Hughes immediately took him to the vet.
"They removed the maggots on his tail. They cleaned up the cuts and the burns and the abrasions on the back of his tail," he said.
Hughes calls King his best friend. He's had King for 8 years - 7 years as a service dog.
"I have PTSD from seeing one of my really close friends being shot in the head. And for a couple of years, I was having really big problems with anger," said Hughes.
Hughes says King always helped him calm down. That's why he's seeking justice for whomever inflicted the pain. Watertown police are on the hunt for the person too. They believe the wounds are intentional.
"Just the number of them and how they occurred, they don't appear to be from an accident," said Detective Lieutenant Joe Donoghue, Watertown Police Department.
Donoghue says intentionally injuring the dog could result in a felony charge. As for King, he will have surgery to have his tail removed because of the nerve damage, but he is expected to be okay.
If you know who hurt King, police ask that you call them at 315-782-2233.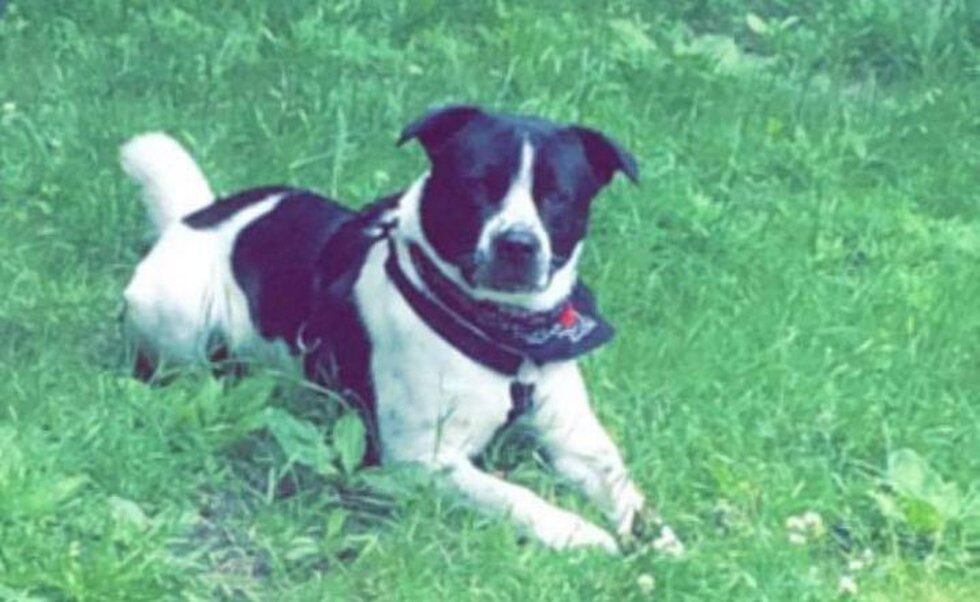 Copyright 2021 WWNY. All rights reserved.